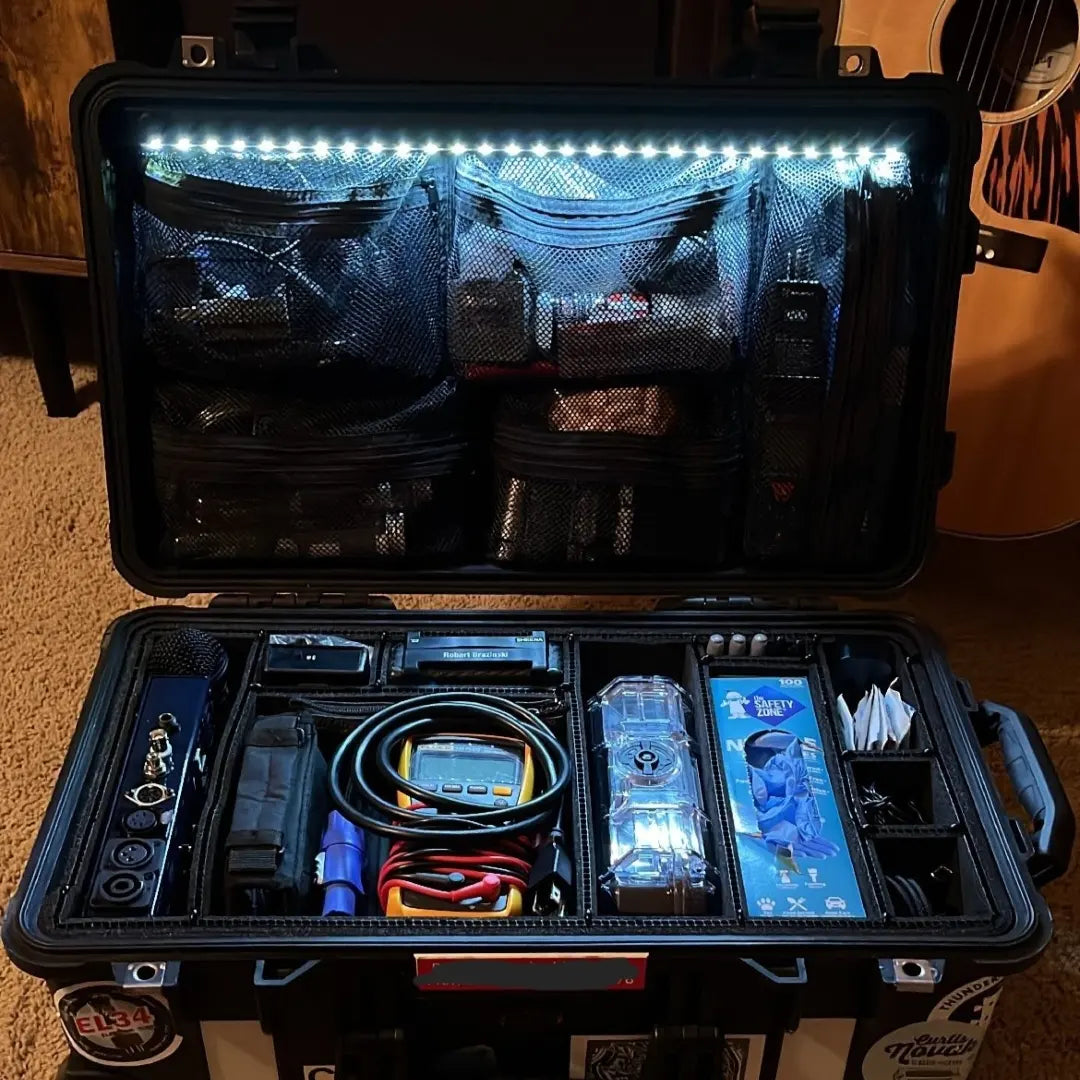 LidLite is where touring experience inspires innovation! After years of firsthand touring experience, we understand the need for a seamless lighting solution for the revered Pelican 1510 - the unspoken industry standard workbox for technical professionals. Through extensive trial and error, rigorous prototyping, and thoughtful design enhancements, LidLite has emerged as the ultimate lighting companion, now available for order!
We are here to unveil our key features: 300 Lumens, Lithium-ion Battery, USB Recharging, and Pass-through Charging. With these cutting-edge attributes, rest assured you'll never be without a reliable lighting solution to effortlessly grab your gear and get back to work.
We also recognize the significance of limited space and the necessity to stay within baggage weight limits. That's why our ingeniously crafted injection-molded bracket weighs under 12 ounces when fully assembled, ensuring minimal additional weight while making the most of precious, unused space within your Pelican case.
Light up your gear without compromise - choose LidLite!
Product
LidLite
Regular price
Sale price
$99.00 USD
Unit price
per
Sale
Sold out
View full details